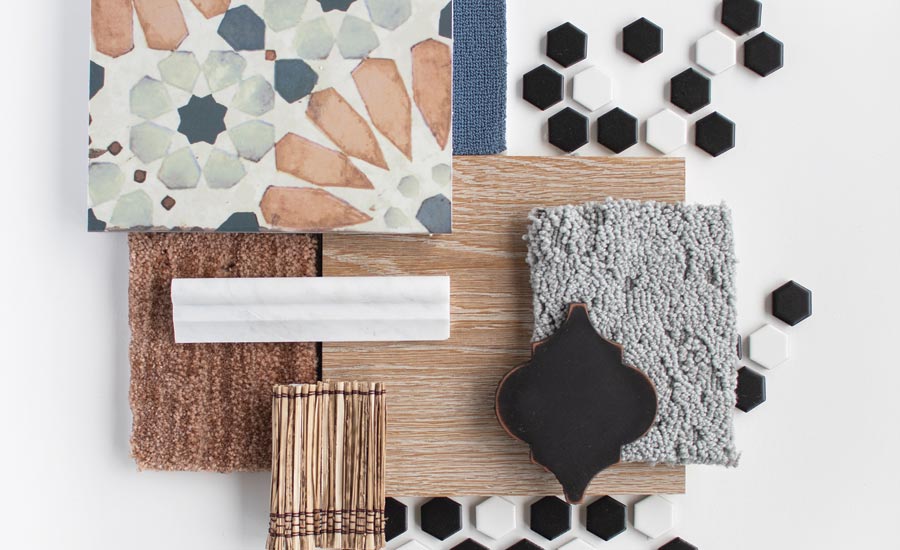 February 04, 2020
With Spring right around the corner we are going to discuss Color Trends and Design for 2020.  So if its your goal to redecorate the home think of using one of these new trends to create a wonderful and inviting space of your own.
Each year a group of four designers sets a design vision that guides product design for hard and soft surfaces,  this year the designers are forecasting 4 color and style trends those include Nordic, Mediterranean, Zen and Bohemian Chic.
Nordic is a simple, comfortable, light with an airy feel.  A palette of subtle, calm and soothing tomes.  Offering a natural feel to any room.
Mediterranean colors are soothing and slightly more saturated the trend echoes the past with time worn surfaces and muted colors such as Golds, Rusts and Oranges.  Old World patterns in flooring, rugs etc. with textures in saturated colors with pops of blue. An old world Charm of beautiful Mediterranean cities.
Zen the Art of a simplicity never complicated style with soft trends to enhance the stillness of space.  To achieve the Zen look think simple, natural and asymmetric beauty.  Spaces are infused with light, upholstery and textiles made of natural, unbleached fabrics and dimmable lighting creates ambiance in any room of your home.
Bohemian Chic for the last trend nostalgia and wanderlust combine for a meaningful, youthful curious sense of freedom.  The palette is playful but sophisticated with colors that inspire curiosity. To achieve the look with this trend, think interesting and distinctive patterns for soft surfaces and distressed, time worn textures.  Combine with curated travel mementos, house plants and layering rugs in statement colors will achieve this wonderful style.